Everyone has seen these surveillance cameras at enterprises, or in banks and shops. Due to its shape and the dome, it isn't easy to understand where the camera is directed, and it's not clear whether it is looking at you or in the opposite direction. Dome cameras are most often used for indoor installations. Although there are options for outdoor vandal-proof & weatherproof dome cameras, some are even equipped with IR illumination. They can be easily installed both on the wall and on the ceiling of the building. Due to their design, a stranger may not notice these unremarkable cameras. Typically, they are placed in the corner of a room to capture the huge area.
There are many types of smart dome protectors. It's tough to make a choice among the variety of cameras, but some of the main features can help learn more about them and define the right one.
Dome cameras with varifocal lens
A device with a zoom lens, which is behind a plastic cover, is very effective for hidden video surveillance. Such a body is less noticeable. It fits well into the design of rooms and facades. It's almost impossible to notice the orientation of the lens because of a tinted dome. Cylindrical cameras can also be hidden, but the direction in which the lens is "looking" is always easy to understand.
PTZ Dome Cameras
Recently, the popularity of scanning high-speed PTZ cameras in dome housings has grown. The main reasons for their popularity are the high efficiency of information collection and their small size.
IR Dome Cameras
Dome cameras are also divided into cameras with IR illumination and without it. IR ones allow you to see the object in complete darkness, and a mechanical IR filter or electronic IR correction can easily be installed in your recording device. Currently, it's difficult to say what is better ICR or electronic IR correction, but experts usually recommend the first one, even though this option is more expensive compared to electronic IR correction.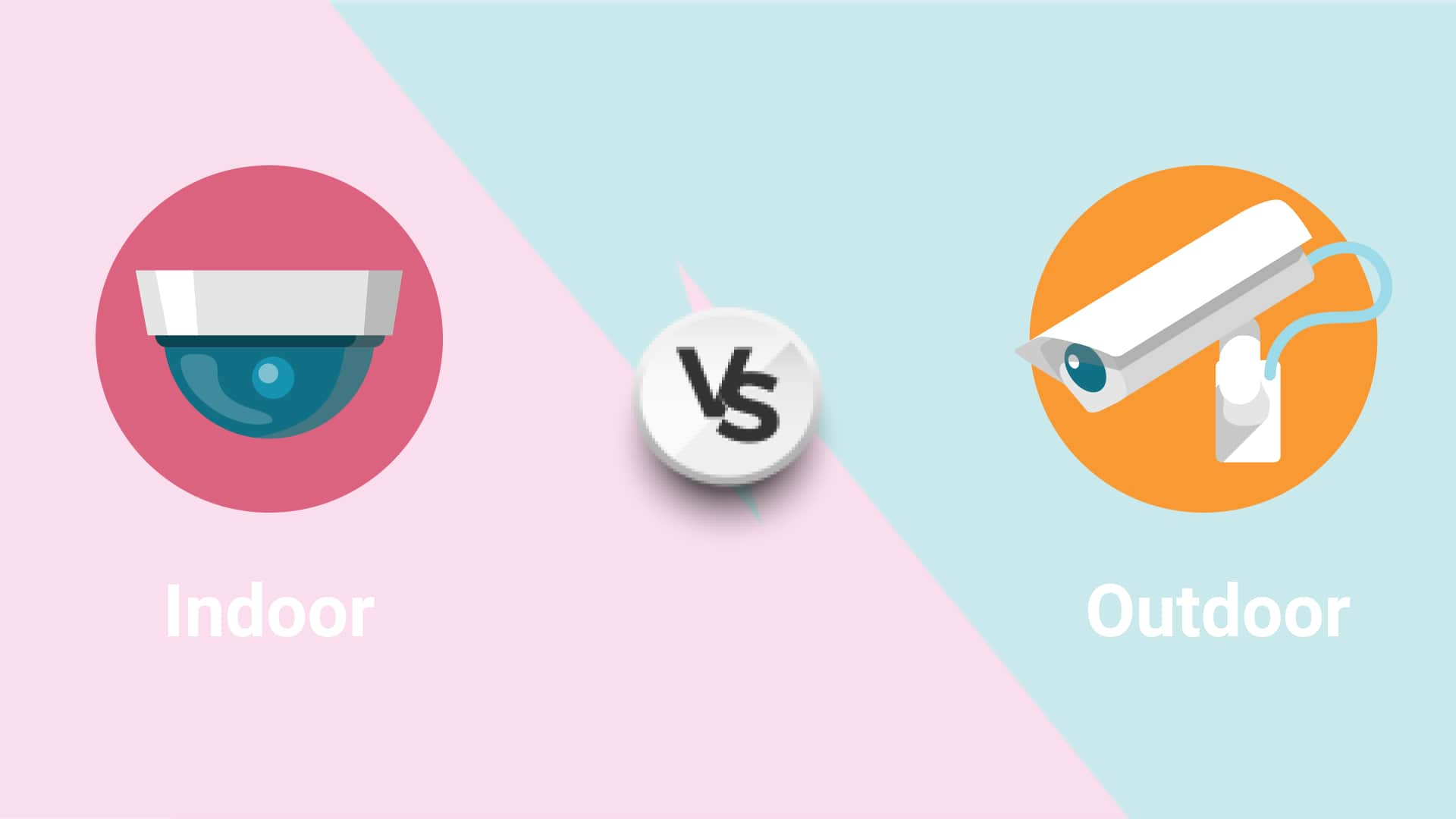 Indoor VS Outdoor
The dome protects the camera from precipitation, wind load, dust, and dirt, and easily fits into the interior. This allows them to be used both indoors and outdoors, on architectural elements of the facade and pillars, in parking lots, on the roofs, and along the walkways.
There is a huge demand for wireless dome cameras with artificial intelligence for some reason. The advantages they have are significant to everyone who wants to keep a smart eye on his home.
What are the benefits?
These cameras allow connecting and watching what is happening right here and now from anywhere in the world. To do this, you need an IP address, username, and password. Don't worry about your safety, you are the only person who gave access to your data. You can also customize the camera and sensitivity on your own, so it will only catch selected acts. You will receive an alert and a mail that will notify you of happening. Installing the camera doesn't take much time since you don't use wires. Choosing the location, putting, and customizing – that's all it takes!
Video recording starts when the camera catches specific movements. So now you won't need to watch the whole video to find the part you need. The camera can: be in motion, watch different parts of the territory or be in sleep mode. In the latter case, the camera remain motionless until a moving object appears in its field of view. After detecting the suspicious object, the video camera will follow it.
When it comes to equip a security system for a home or business, video surveillance comes to the fore. Cameras are best for the protection of private property and remote control. The expediency of installing PTZ cameras depends on your requirements and the specifics of the facility. In some cases, one wireless smart dome camera can become your digital security.